Blast Off! Discover New Worlds was a collaborative project between fellow graphic designer Brooklin Walter and I. We were tasked to brand a back-to-school event hosted both by the Discovery Children's Museum and the Downtown Container Park here in Las Vegas, Nevada. The outcome of our effort and research resulted in us creating a back-to-school fashion show event where the majority of our design revolved around the idea of space travel and discovering new worlds.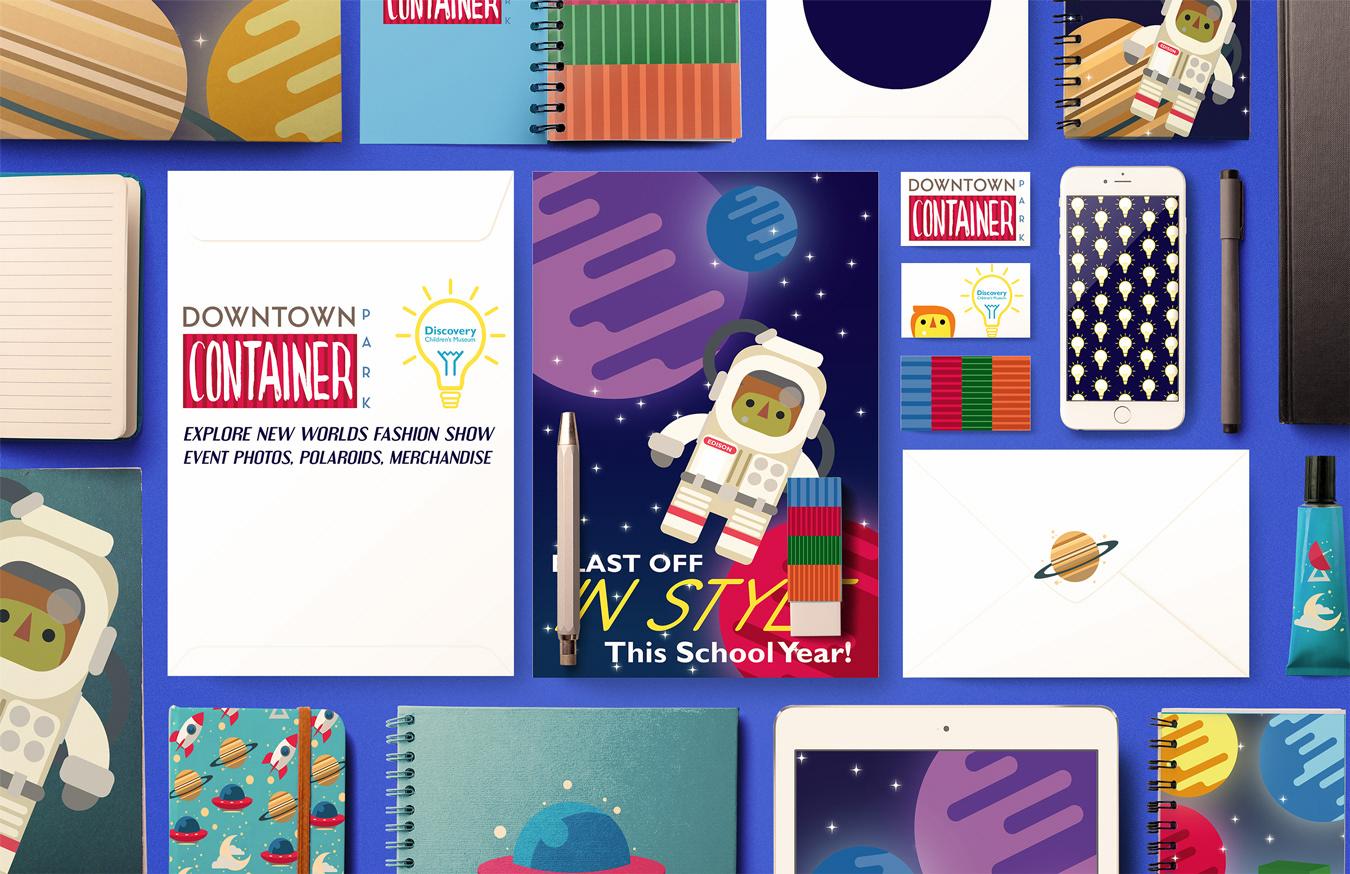 Part of our process was to create various paraphernalia that attendees would be able to take home after the event. As this was a back-to-school type of happening, Brooklin and I curated a selection of school and office supplies.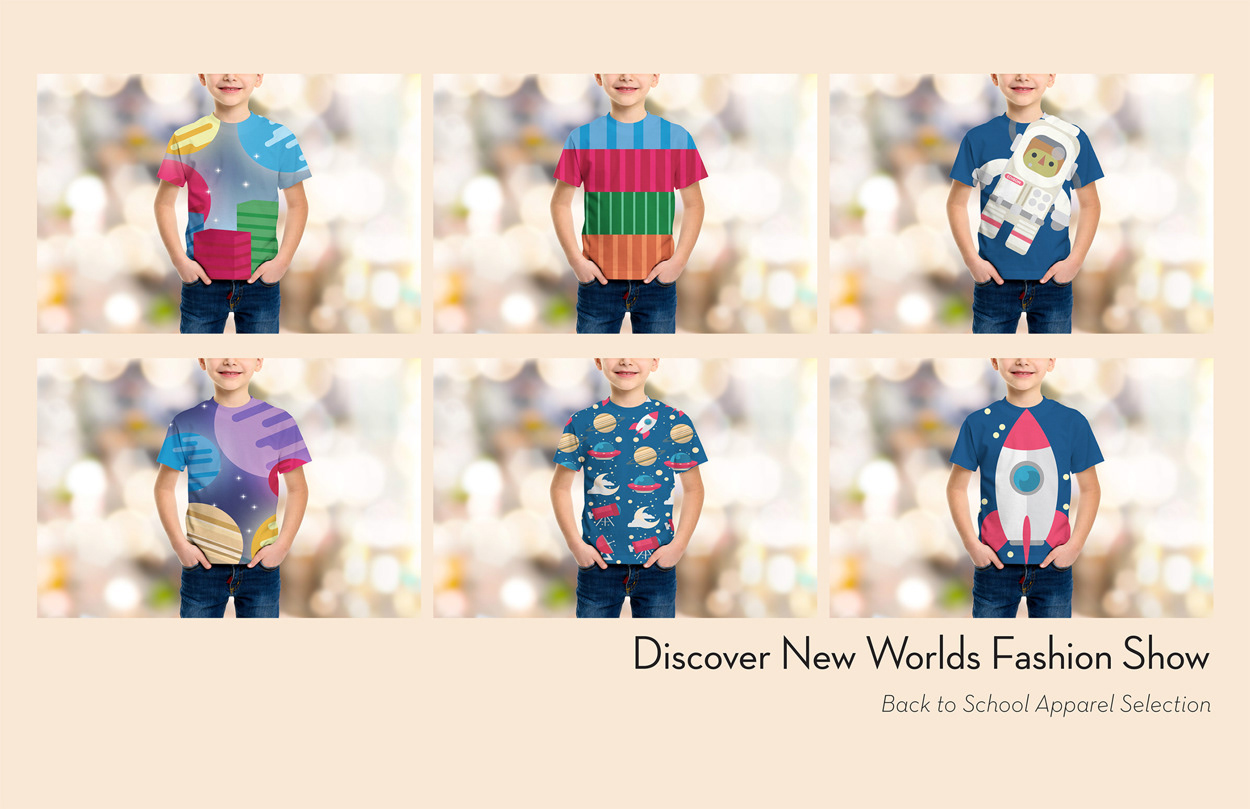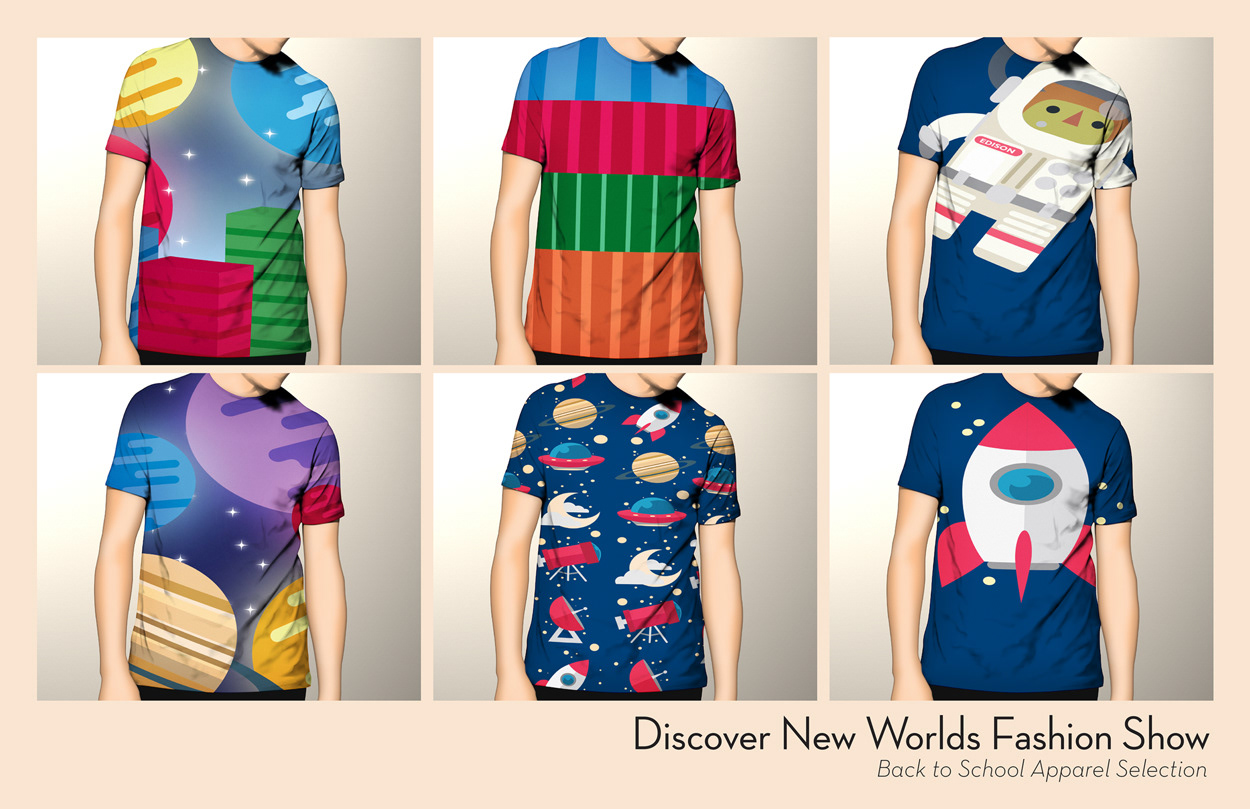 As this was a fashion show, it was only appropriate that Brooklin and I designed some clothing.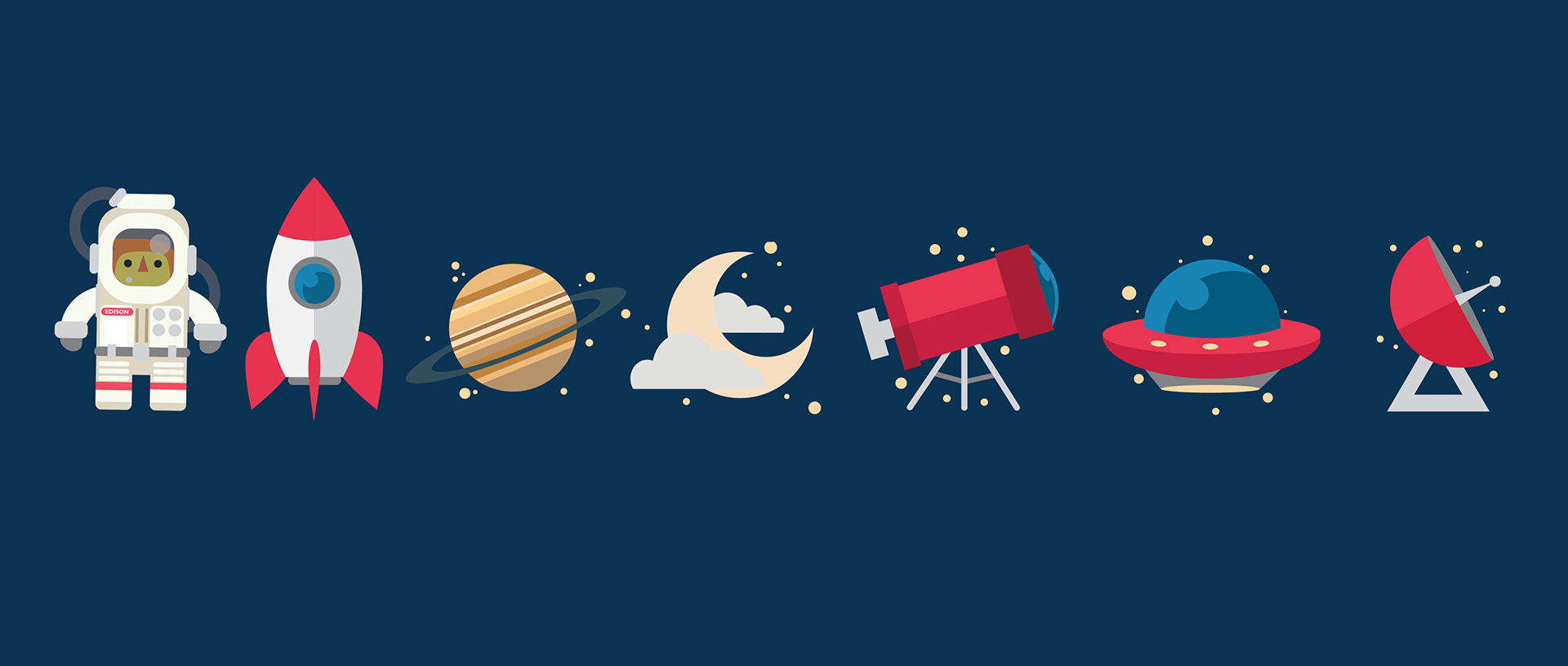 Throughout our work, we made sure to incorporate these illustrative icons that cohesively tied the brand together.
You can find Brooklin Walter
here!