Translating to poster in English,
Affichette
is a specialty magazine focusing on Hollywood's Golden Age of film, as well as the hey-day of poster design. It's one-off issue focuses on actresses such as Audrey Hepburn, Marlene Dietrich, Greta Garbo, and Lauren Bacall and artists such as                   Hans Rudi Erdt, and Alphonse Mucha. 
The cover art features an illustration of actress Marlene Dietrich, dressed in her iconic tuxedo from 1933's
Morocco.
While the majority of the contents of the magazine feature spreads on poster design, art criticism, and film theory, the stand-out spreads deal with the aforementioned actresses and their impact on Hollywood's fashion industry.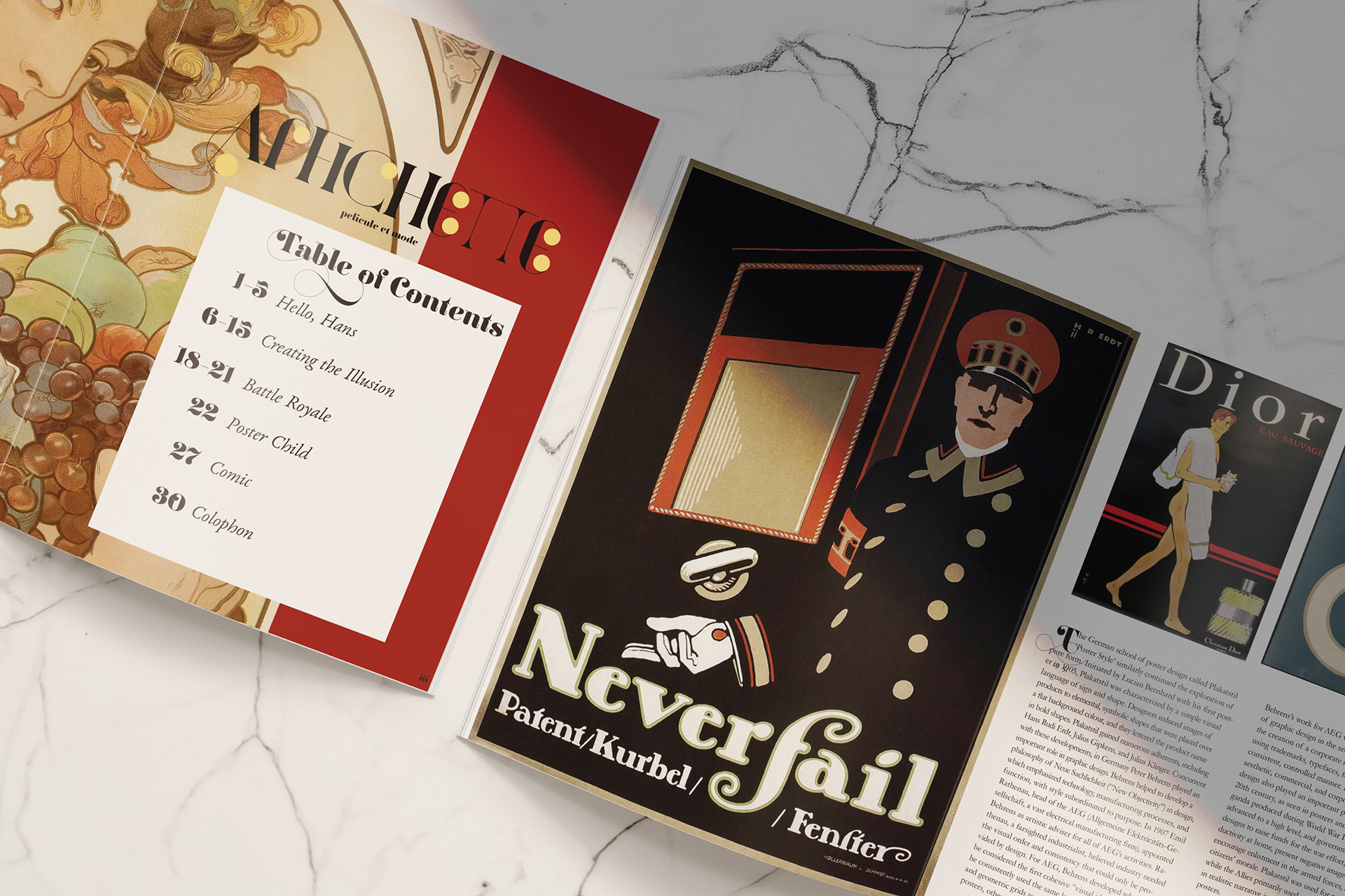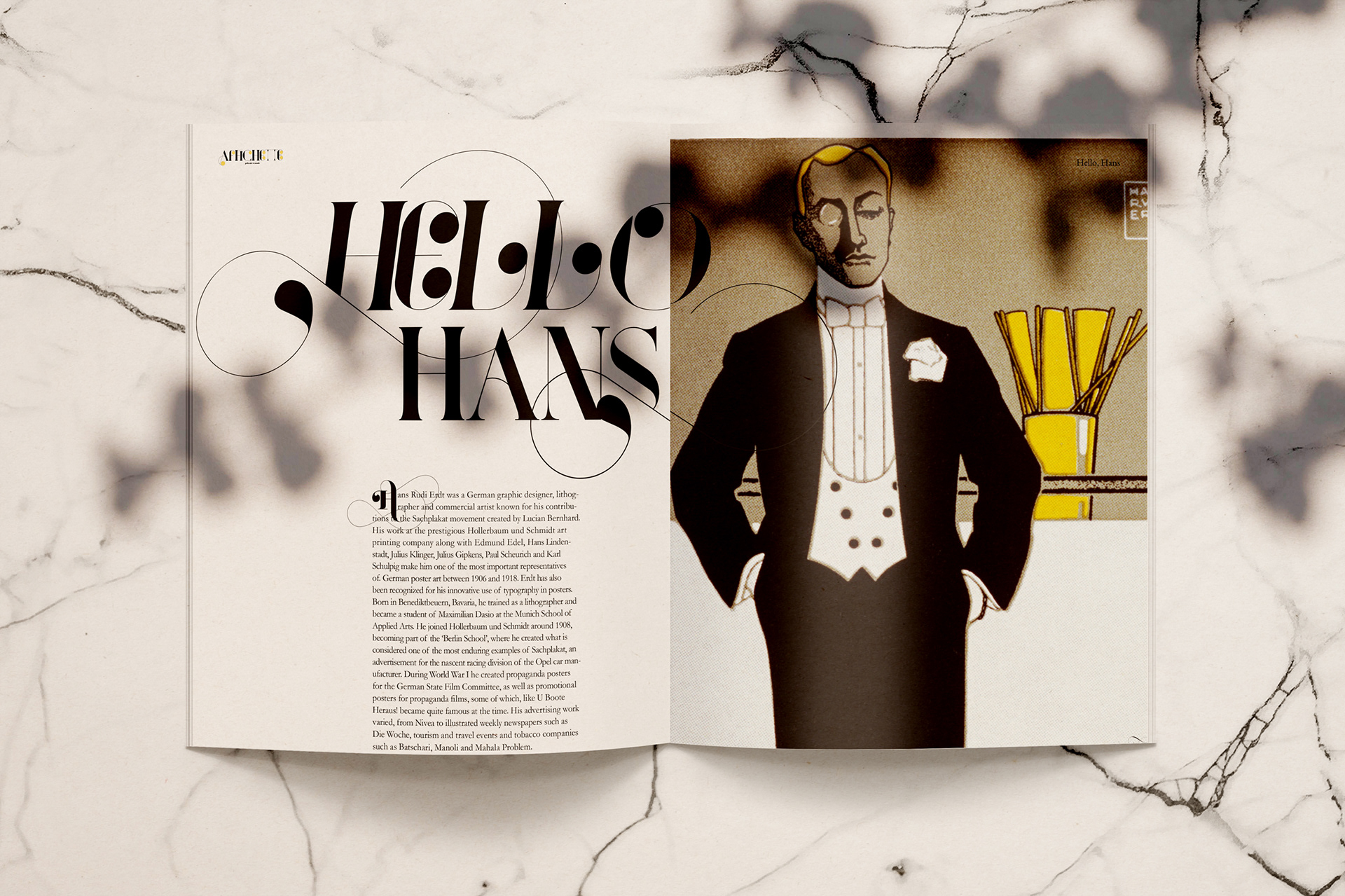 Throughout the magazine are vintage posters interspersed about.